Brazil has the first private semiconductor factory in the Southern Hemisphere to operate throughout the production stage. According to Finep, the construction of Unitec, which will manufacture the "chip of the future", revolutionizes the Brazilian industrial standard. The components produced by this plant will bring a very strong innovation characteristic for the Brazilian industry, with strong investments in research and development.
The Unitec plant was built in an area of 20,000 m² of total construction and 5,000 m² of clean room, in Ribeirão das Neves, Belo Horizonte – MG. The first products to be sold in the market are smart cards for banks, telephone operators and public transport.
Avec Design in partnership with Matec Engenharia provided the glazing system throughout its facade. Check out the pictures: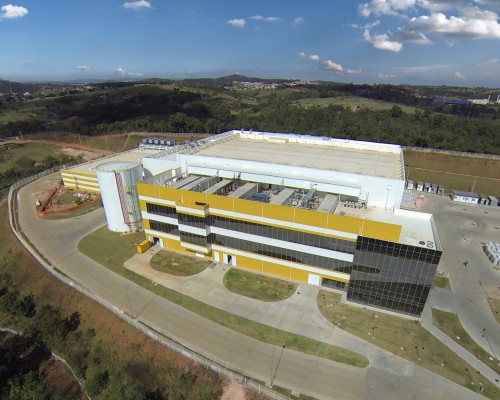 Créditos: RR Produções Fotográficas – Fotógrafo Eduardo Rocha
Datasheet:
Client: Unitec Group – Ribeirão das Neves – Belo Horizonte – MG
Product: Ecoglazing® System:
10 and 12mm solar control laminated glass with tubular structure in stainless steel  AISI 304.
Area: 1266,21m²
Construction Company: Matec Engenharia
The Product:
The Ecoglazing® system is a "synthetic silicone frame" of high consistency HTV silicone (High Temperature Vulcanization), which replaces the conventional metallic frames in building closures or covers.
Product benefits: Controlled interaction with external environment | Transparency and beauty | Property valuation | Use of selective glasses | Lighting control | Thermal comfort | Acoustic comfort | Durability | No maintenance | Water tightness |   Sustainability | Absolute security
Read more: http://www.avec.com.br/en/products-and-works/ecoglazing/
Contact us:  55 (11) 4422-4722 – E-mail: comercial@avec.com.br